Blog | Current Undies News | Marc Skid
News — christmas
Posted by Dan Barry on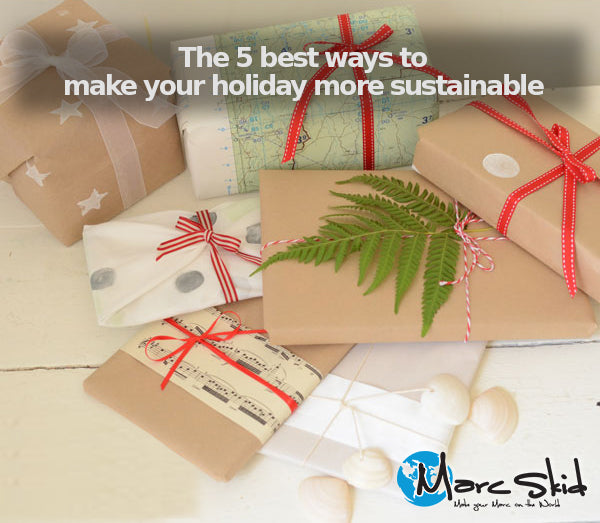 The 5 best ways to make your holiday more sustainable In a season full of stress, it can be tempting to slack on your sustainable lifestyle in favor of easier options. But trust us, making green choices doesn't have to be hard. And you can feel good knowing you're doing your part to save the earth for holidays to come.  Follow these 5 easy tips to make your holiday season more sustainable. 1. Recycle that wrapping. Did you know most wrapping paper isn't recyclable? Opt for options like newspaper or recycled paper bags. Or take it up a notch with brown...
---
Posted by Dan Barry on
5 give-back gifts to make everyone feel good Like it or not, the holidays are almost upon us. And yes, that means it's time to start shopping. But if you're looking for someone who has everything or a gift that really has an impact, look no further. These 5 giving-back gifts will help change the world and check someone off your list. 1. Marc Skid underwear A new player in the give-back game, Marc Skid is an underwear brand that lets you dictate where your donation goes. Currently partnering with 9 charities across 3 platforms, Marc Skid aims to feed, save and cure the world...
Tags:

bombas, charity, christmas, conscious step, cure, donation, eco-friendly, environment, feed, feel good, gift, gifting, gifts, give back, giving back, good deed, hand in hand, holiday, holidays, love your melon, newmans, one face, one for one, organic, pura vida, save, toms, underwear, world
Recent Articles
Categories