Blog | Current Undies News | Marc Skid
News — travel
Posted by Dan Barry on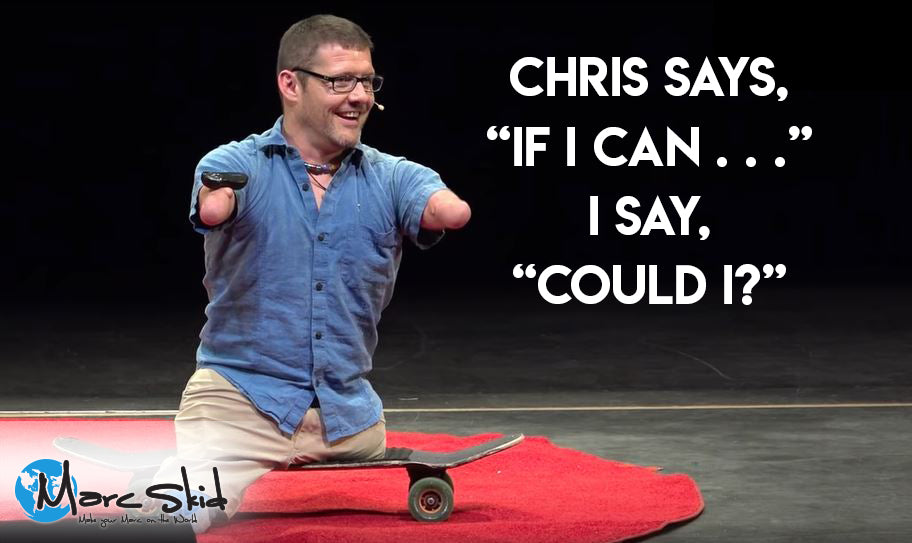 On a flight to California, I watched a short film about Chris Koch. His story inspired me and touched me deeply. I don't think Chris would mind me saying this since he enjoys a good sense of humor but the quote "Never judge another person until you've walked a mile in his shoes" would not be applicable in Chris' case. With regards to people who inspire us, it is human nature to ask: How would I respond in similar circumstances? In Chris' situation, it is almost impossible to understand his immense verve and appreciation for life and giving back. One...
---
Posted by Dan Barry on
Charity spotlight: Project C.U.R.E. Project C.U.R.E. (Commission on Urgent Relief and Equipment) is the largest provider of donated medical supplies and equipment to developing countries around the world. From humble beginnings in Dr. James Jackson's garage circa 1987, what began as one man collecting $250,000 worth of medical supplies in 30 days has grown into an organization that has helped men, women and children in 130 countries. Dr. Jackson's charitable actions had such an impact on those around him that 10 years after that first donation, his son Dr. Douglas Jackson, would become the president and CEO of Project C.U.R.E....
Recent Articles
Categories